Garden Soundproofing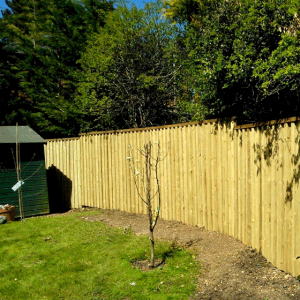 The sun is out, its a perfect time to open the windows and doors, and let some fresh air in, or go and sit outside in the garden….Which would be ideal, if the imagined peace and quiet wasn't shattered by the sound of nearby traffic, loud children playing nearby, barking dogs or noisy neighbours. Thankfully there is soundproofing solutions available to help restore the tranquility that your garden should provide.
Simple Garden Soundproofing ideas
There are simple solutions to garden soundproofing that can help to absorb sound such as planting trees and shrubs to absorb a few decibels. Another solution is for a water fountain. Although this won't block or absorb the outside sounds, it will provide a more pleasant distraction. Alan Titchmarsh wrote an article with a few ideas about garden soundproofing and that may be worth a read by clicking the link.
Soundproof Your Home provides acoustic soundproofing barriers and fences to help prevent outside noise disturbing you when your trying to relax in the garden, these barriers can really help create a quiet atmosphere in the garden, and allow you to relax in a peaceful environment.
Unlike traditional timber fencing products, our acoustic barrier range features unique designs, manufacturing techniques and components to control noise in the outside environment whilst remaining stunningly attractive and long lasting.
Our fencingand barriers are suitable for every type of residential as well as commercial and industrial applications, all the timber products in the range are pressure treated to provide lasting protection above and below ground from wood-boring pests and all forms of wet and dry rot and are covered by a manufacturers guarantee of 20 years, subject to correct installation.
All of these boundary products have been specially developed and thoroughly tested to provide the highest levels of acoustic performance.
---