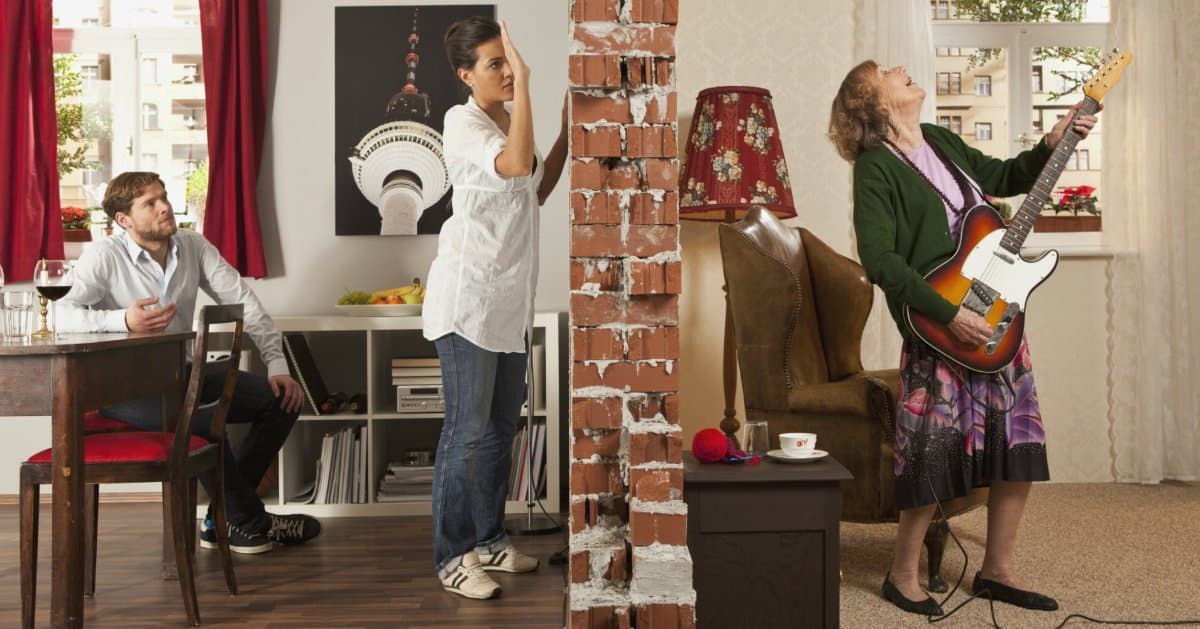 Noise complaint from neighbours
Nobody likes to receive a noise complaint. For many it's embarrassing to think that you've been causing a nuisance to your neighbours. If you are at the point where a formal complaint has been made about you, then you need to get the noise situation under control fast.
The noise complaint you've received should contain information about the noise you're making that's causing problems for your neighbours. If the noise complaint refers to noise from a TV, a stereo or they can just hear you walking around then soundproofing can definitely help.
We have a range of products designed to drastically reduce the amount of noise that can escape from your home and disturb your neighbours.
From wall soundproofing to floor soundproofing we can soundproof everything from a single room to an entire home.
Once you've isolated the type of noise that's disturbing your neighbours and where it's coming from we can begin to make arrangements to soundproof your room.
If you have any questions about the soundproofing options available from Soundproof Your Home get in touch with our friendly team.
We have the expertise and the experience to know which products will suit your home and solve your problem. To find out more get in touch with us today.
---